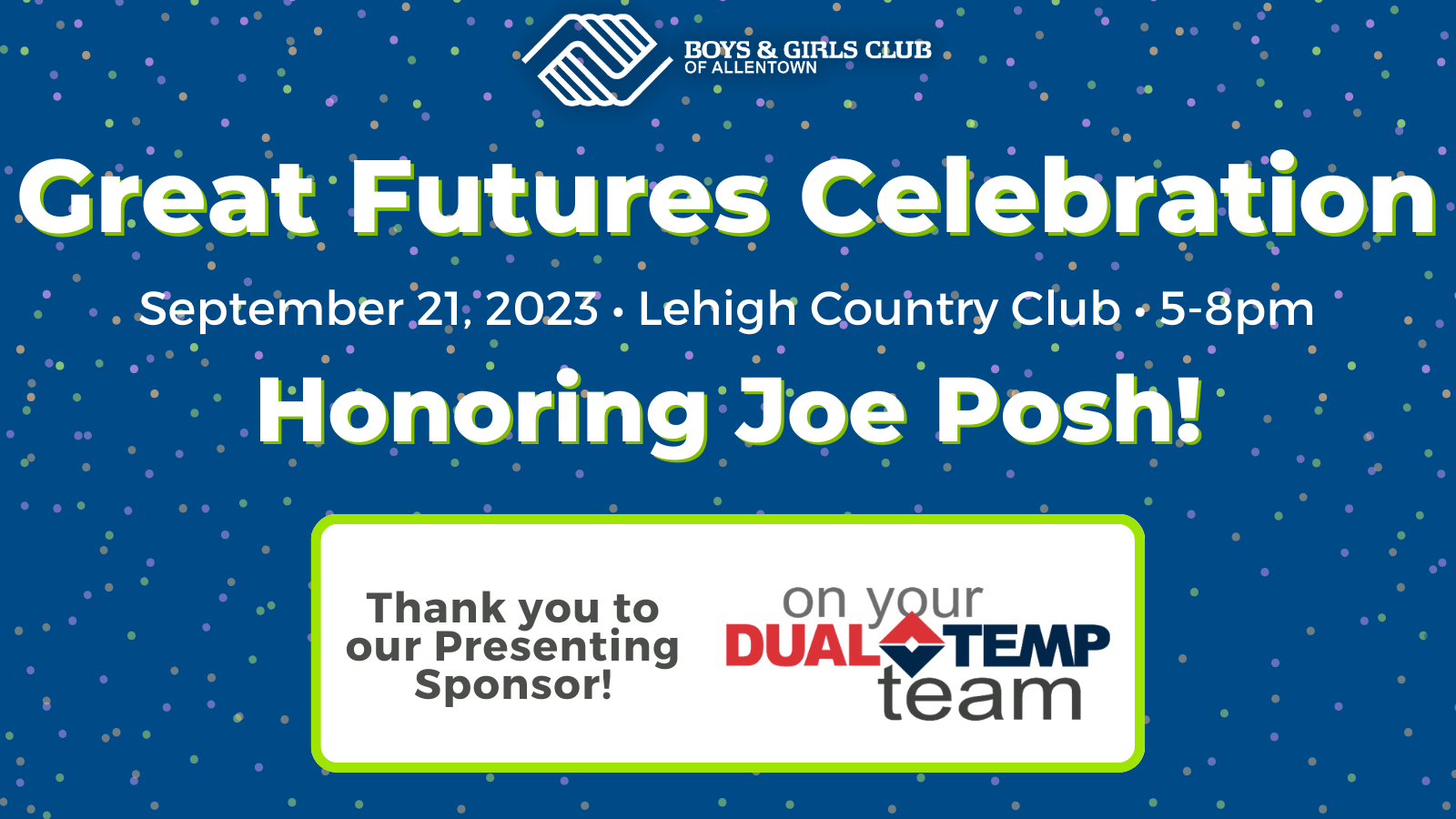 2023 GFCel Banner Image – Twitter WITH DUAL TEMP (1)
Congratulations to BGCA's 2023 Youth of the Year, Ebony L.! (3)
Save the Date and Rite Aid for Golf (Twitter Post) (3)
PPL Supports BGCA's Make Your M.A.R.K.™
PPL Supports BGCA's Make Your M.A.R.K.™
BOYS & GIRLS CLUB OF ALLENTOWN RECEIVES PRIVATE GIFT FROM THE LARSON FAMILY FOUNDATION TO HELP SERVE MORE KIDS AND FAMILIES
BOYS & GIRLS CLUB OF ALLENTOWN RECEIVES PRIVATE GIFT FROM THE LARSON FAMILY FOUNDATION TO HELP SERVE MORE KIDS AND FAMILIES
Allen High School's New Basketball Coach Once Played Basketball at 6th Street Clubhouse
Allen High School's New Basketball Coach Once Played Basketball at 6th Street Clubhouse
BOYS & GIRLS CLUB OF ALLENTOWN (BGCA) RECEIVES $15,000 KIDCENTS REGIONAL GRANT
BOYS & GIRLS CLUB OF ALLENTOWN (BGCA) RECEIVES $15,000 KIDCENTS REGIONAL GRANT
This is another section to add information to
Why not add another set of info here with cute little pictures
Make Your M.A.R.K™ participants
Years Serving our
Community
Clubhouses
including a Teen Center
Programs That We Are Proud Of
Online Reading Instruction, Intervention, and Enrichment Program
(Motivated Academically Ready Kids)
Sports, Fitness, Health and Wellness Program
Local Sponsorships and Support
The Boys & Girls Club of Allentown takes the health and safety of your child very seriously.
Child Safety
Your child's safety is our number 1 priority. Find out more about the policies and procedures we have in place to keep our Club kids safe, happy, and healthy.
COVID-19
BGCA takes your child's health and wellness very seriously. Read our Pandemic Plan and the procedures we have implemented to help keep our Club kids healthy.
Hear what Our Members have to say about Us!
"The Boys and Girls Club teaches you so many things ... it teaches you about life, about being on time, respect, never giving up and always trying harder and to be a great person. It's an organization that builds kids up to be the best they can be."